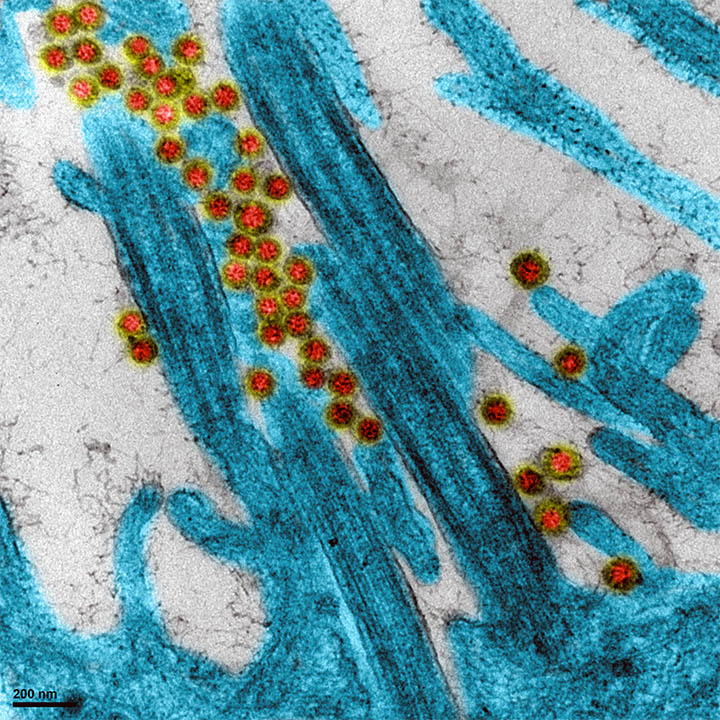 SARS-COV-2 (COVID-19)
Since 2015, VirHealth has been working in partnership with Virpath laboratory (Dr Rosa-Calatrava, CIRI, Lyon) as part of a research and innovation program in order to answer the institutions and manufacturers needs during health crises and viral epidemics/pandemics (Avian Influenza, MERS- CoV coronavirus,…).
Since March 2020, we have been jointly carrying out virucidal activity tests of disinfection products and equipment on Sars-Cov-2 (COVID-19). We also lead applied research programs to better understand the virus biology and offer technical approaches for setting up appropiate testing strategies.
Photo credit : Virpath (CIRI), Dr Rosa-Calatrava.